Join
Living Your Best Life
with Genma Holmes amd
Mocha Market Magazine
during April as we spotlight young, talented, and out of the box thinkers who are business and social change agents. From serial entrepreneurs who will not allow the word "no" be a stumbling block on the road to success to leaders of organizations who challenge the status quo by leading by example to military men and women who are taking their military training that helped rebuild foreign countries and now applying their skills in their communities and in the marketplace. Tune in to hear best practices, how they became overcomers, and how they turned missteps into opportunities.
On Saturday, April 07, 2012
Dr. Jacob Weiss
of
Playing By Air
will share about his latest adventure that help you apply your creativity to impact society and support causes that align with your passions and professional career. We will also hear from Jai Jai Greenfield of
Harlem Vintage Wine Shop
. Jai Jai will share how she took a leap of faith and left Morgan Stanley to open the first wine shop in Harlem. Both entrepreneurs armed with degrees from Princeton, Vanderbilt, University of Pennsylvania, and Kellogg, could be top executives at any fortune 400 company. But they have chosen to follow their passion and live life to the fullest as CEO's of their own companies.
Living Your Best Life
, is a radio show that
empowers inspires, and motivates
one to live their BEST life.
Living Your Best Life
can be heard on
760 The Gospel
in the Middle TN Region, Inspirational Networks, military bases, and
UStream.TV
from 9-10AM CST.
More about Dr. Jacob Weiss
Jacob is the founder of Playing By Air, an entertainment company that uses juggling and variety arts to support community arts and health initiatives, in particular for cancer prevention and awareness. He also works closely with non-profit organizations on strategies for building relationships and community partnerships using social media.
Specialties: Social Entrepreneurship Corporate Entertainment Circus Entertainment Performing Arts Juggling Cancer Awareness Community Building Social Media Biomedical Informatics
Meet Dr. Jacob Weiss story
here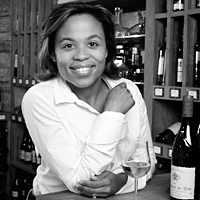 More About Jai Jai (Ramsey) Greenfield
For Nashville-reared Greenfield, frequent visits to her grandparents and cousins in Harlem were a childhood highlight. During those trips she heard stories of the neighborhood's heyday during the 1920s and 1930s, a time when Harlem was the social center for Manhattan nightlife and a thriving arts and music center.
Harlem Vintage reflects that heritage — it features vintage photographs of Greenfield's grandparents — while evoking wine production. Natural countertops have been crafted of leaves and cork, mahogany wood and curved ceilings are reminiscent of the barrels where wine is stored.
Harlem Vintage has been recognized as a "vanguard" and "model" for Harlem's economic development by publications such as the Wall Street Journal, Crain's New York Business, Time Out New York and Black Enterprise.
A veteran of Smith Barney's investment banking division and Morgan Stanley's sales and trading department, Greenfield isn't afraid of hard work, long hours or blazing a trail as one of the few African-American females to pursue a career on Wall Street and as an entrepreneur in the retail wine industry.