The twelfth Biennial Symposium on Minorities, the Medically Underserved & Health Equity begins June 27 in Houston with an internationally renowned faculty intent on making inroads in one of this country's most intractable problems: disparities in health care experienced by minorities and underserved populations.

A combination of panels, speakers, break-out sessions and workshops will focus not only on defining existing disparities but also will seek solutions and chart new initiatives in policy making, prevention, and empowering communities in the era of health reform.
Join us on Saturday, June 9,2012 as we discuss the role of social medial in the era of healthcare reform and how it is use to engage, educate, and empower the medically underserved and bring to light social injustices. We will hear from social media change agents,
Jody Schoger
and
Shawn P. Williams
, share about their social medial platforms that have received national recognition.
Jody Schoger and Shawn P. Williams will share how their online activism has helped challeged how information is disseminated to the public. They will give us insight on the importance of being an educated consumer and how the media has shaped perceptions regarding the healthcare debates. Schoger and Williams are speakers at the
12th Biennial Symposium on Minorities, the Medically Underserved & Health Equity.
Tune into
760AM
in the Middle Tennessee Region, streaming live at
UStream.TV
and on military bases on Saturdays from 9:00-10am CST.
More About Jody Schoger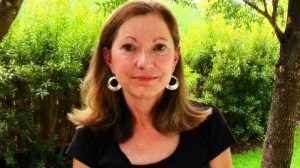 Jody Schoger is a writer and cancer advocate with more than 25 years of experience in public relations and communications in health care, science and education. A featured columnist for
OncologyTimes
, she is also a co-founder of the popular "BreastCancerSocialMedia" (#BCSM) tweet chat for breast cancer survivors and author of the respected
WomenWithCancer blog
.
Following her own diagnosis with a locally advanced breast cancer in l998, she has devoted her energy to helping other cancer survivors. An engaging speaker, Jody has served as a grant reviewer for the Lance Armstrong Foundation and on Life Beyond Cancer Foundation's Survivorship Committee. She is a member of the Breast Health Collaborative of Texas and serves on the American Society of Breast Surgeons' Patient Advocacy Committee. Her articles have appeared in
Cure Magazine
and she has been featured both in
USA Today
and on the SIRUS program "
Doctor Radio
."
More About Shawn P. Williams
The Mayor of Dallas, Texas, Mike Rawlings, recently appointed Shawn Williams to manage the GrowSouth initiative and digital media for the office of the mayor. Shawn will also assist with the mayor's business growth opportunities.
Shawn P. Williams launched the nationally acclaimed and highly-recognized
DallasSouthBlog.com
which eventually became known as
Dallas South
in June of 2006. In 2008, Dallas South was one of a select number of blogs nationwide to be awarded credentials for the Democratic National Convention. The website has been featured on NBC Nightly News, The Chicago Tribune, CNN, NPR, BBC, and many other national outlets.
In June 2009, Shawn helped to organize Dallas South News, a nonprofit news organization that utilizes technology, social media, and journalistic principles to empower and inform underserved communities. He serves as President and Editor-in-Chief of the hyperlocal news website that focuses on Southern Dallas. Dallas South News won Momentum Texas' inaugural Southern Dallas Business Plan Competition in October 2009.
In March 2010, Shawn received the Austin American-Statesman's Texas Social Media Awards, which recognized the Top 25 social media users in the state. He is a guest columnist for the Dallas Morning News, has written articles for D Magazine has provided monthly commentary for WFAA Channel 8's Inside Texas Politics and contributed to the weekly news segment on Reporters Roundtable with Cheryl Smith.
In November 2011, Shawn published his first book
Blogging While Black
.
Online:
Jody Schoger:
www.twitter.com/jodyms
and
www.facebook.com/jodyschoger
Shawn P. Williams:
www.twitter.com/shawnpwilliams
and
www.facebook.com/shawnpwilliams
Biennial:
ICCNetwork.org
Health Equality
www.twitter.com/healthequity12
Text INSPIRE to 99000 to win a copy of kids bike, Shawn's book and passes to The Frist Center.
Previous show featuring Pam Jackson of ICC can be found
here.
Sharecropper's Healthcare Plan can be found
here.